Our plans:


15-16.aprill 2017


JUDGES – Olga Gruzd, Russia (AB, WCF)
Wojciech-Albert Kurkowski, Poland (AB, WCF)
14-15 Oktober 2017
JUDGES – Igor Aleksandrovich Bodunov, Russia , (AB, WCF) Roman Viktorovich Nitsenko, Russia, (AB, WCF)
***********
Dear friends and cat lovers! We invite you to take part in the international exhibition !!!
CUP Selena Tiger 2016 !!!
We are waiting for you on  15 – 16 Oktober 2016  in Tallinn.
Unforgettable prizes and surprises from the club SELENA TIGER
and sponsors are waiting for you !!!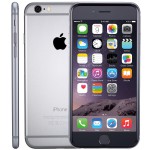 License L# 164053 – EUROPE CONTINENT SHOW – EUR-020 C10409, C10410
judges: Elena Gudkova, Russia (AB, WCF)
Olga Sinitsa, Russia (AB, WCF Guest)
*******
The rules of the exhibition space for the animal !!!! Box 1 animal:. Width – 60 cm, length – 60 cm. in each cell must have a bowl with water and food. If your cells are larger in length, the surcharge money for two days – 2 euros.
©  All rights reserved. Tallinn, Estonia. Selena Tiger.
*********